Chancellor Philip Hammond presented the first Monday Budget since 1962 on 29 October 2018 - his final speech before the UK leaves the EU. To commemorate the occasion of the UK leaving the EU, The Royal Mint will produce a new 50p Brexit coin. Will it become as valuable as the George Best £5 note?
The headlines for Northern Ireland are an extra £320 million pledged to the Northern Ireland Executive's Budget through to 2020/21, £300 million for schools in shared and cross community education, £2 million for the Belfast city centre recovery from the recent Primark fire and £350 million for the Belfast City Deal with further negotiations continuing on the Derry/Londonderry and Strabane City Region Deal.
The Chancellor announced this as a budget for "the strivers, the grafters, and the carers who are the backbone of our economy". There were a number of initiatives announced for England. However, given the looming impact of Brexit for Northern Ireland especially, there was nothing announced to sweeten the deal for our local businesses.
The following sections look at the main areas in more detail. Click on the headings below to read more.
A PDF version is available to download here.
Rates and Allowances tables are available to download here.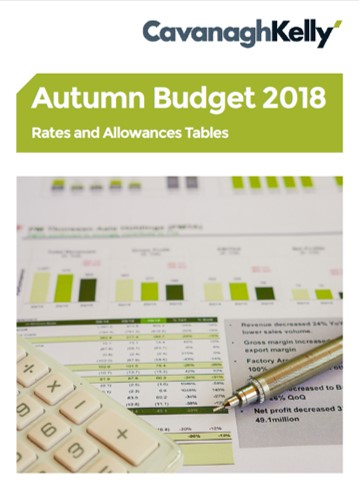 Interested in finding out more? Contact: