Maria Haughey recently presented to students participating in the Queen's University Kick-Start Accelerator Summer School .
The Queen's University Kick-Start Accelerator programme is a course designed to support all students to grow innovative ideas and test the viability of turning them into an enterprise. Running over 5 days it covers key topics such as business models, intelectual property, impact measurement, customer insight, preparing a pitch, routes to finance amongst others.
Day 5 offers the opportunity to pitch to industry experts, funders and investors.
Maria Haughey from our Audit team, took part in Day 2 of the 2018 programme, covering the fundamentals on finance.
The Kick Start programme is facilitated in partnership with the Graduate School and Enterprise SU. More information can be found via The QUB Graduate School website.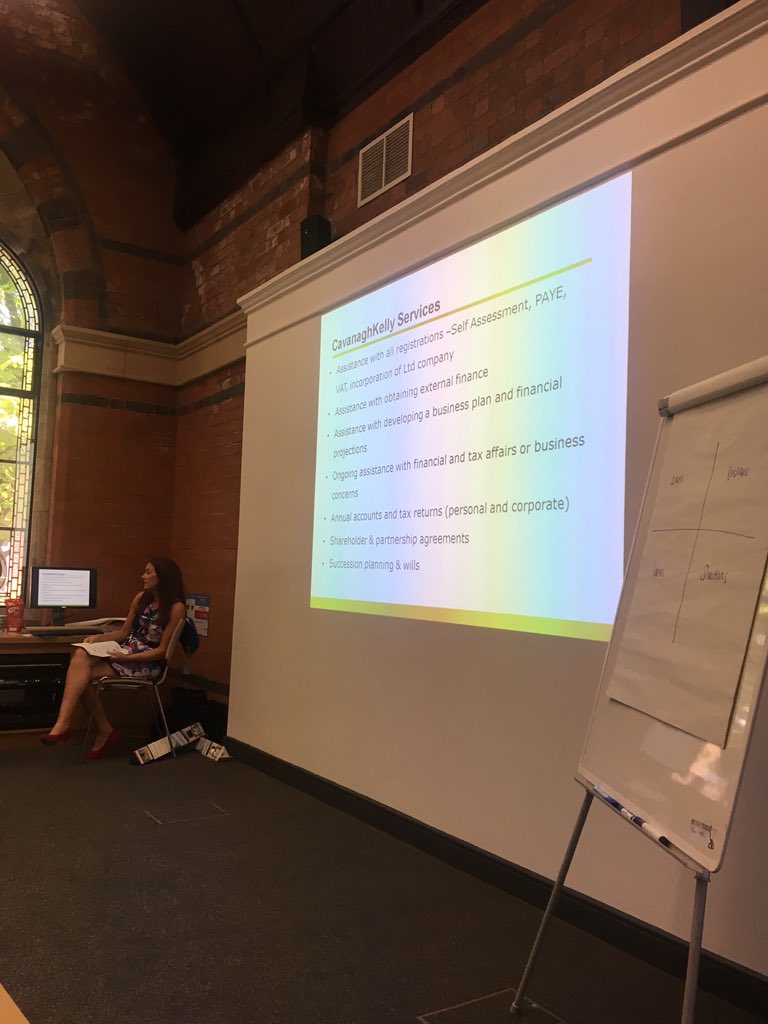 Interested in finding out more? Contact: