Since the introduction of GDPR in May 2018, there has been a greater obligation on how organisations protect and process personal data. There is also an increased emphasis on ensuring any third party suppliers have data protection policies and privacy notices in place.
Membership organisations such as Constructionline that link suppliers and buyers and offer a pre-qualification / validation of their members are now asking members to provide details of their data protection policies and privacy notices as part of their membership sign-up process.
In the case of existing Constructionline members who have yet to provide this information, this could impact opportunities available to them. They will still be able to use their account but it will not be verified until the required documents have been uploaded.
If work on your policies and notices is still in the early stages there are a number of key areas you should think about. The flyer below sets out some of the key points to consider.
Our team can also work with you to understand your processes and help get the right documentation in place.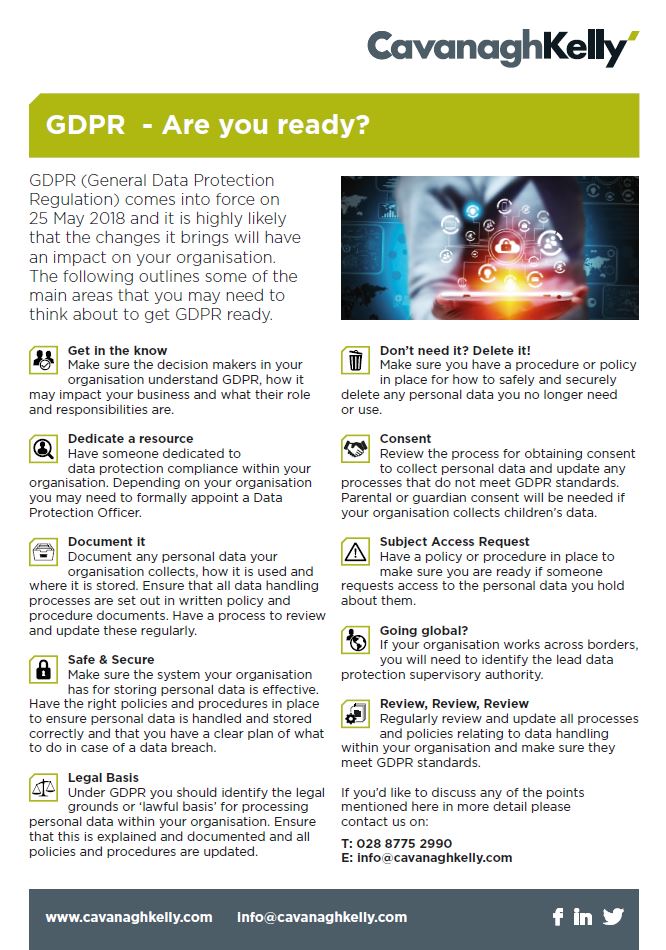 A PDF version of this flyer is available to download here
Interested in finding out more? Contact: