As the CavanaghKelly 2018 Step Challenge continues, the team have almost reached Athens...how far can they go?

Kicking off 10 August 2018, as part of our Practice health and wellbeing initiatives, the CavanaghKelly Team have collectively logged 11,070,714 steps (equivalent to 5535 miles).
On a virtual European Tour we have now walked through Dublin, London, Paris, Lisbon, Madrid, Andorra la Vella, Monte Carlo, Rome, Vatican City, Bern, Vienna, Ljubljana, Zagreb, Sarajevo, Skopje and Tirana at the 5385 mile marker, with our walk continuing towards Athens.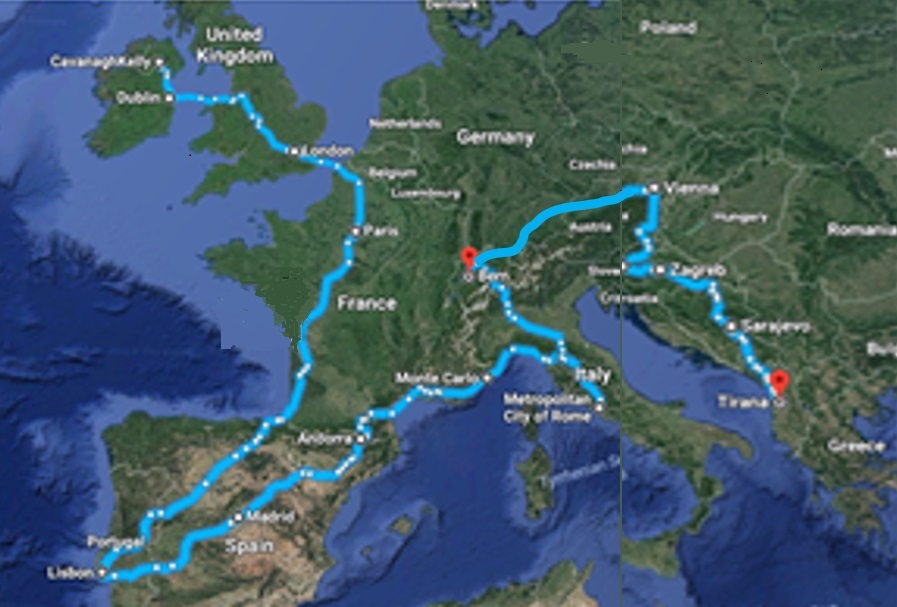 As we approach the end of 4 week challenge, how far will we make it? Watch this space!
Health and Wellbeing
We recognise that it's our people that make things happen and investing in our people (whether it's in career development, opening up new challenges and / or finding the correct work-life balance) is an investment in our overall collective success.
As Professor Dame Carol Black, UK National Director for Health and Work (2006-2011) states*:
"A business's most valuable asset is, and will always be, the dedicated staff that devote
themselves to delivering the work of the organisation. Healthy and fit staff are essential to
ensuring a company remains efficient and profitable… None of us doubt that good staff
management practices ensure that our workforce delivers our aims – but many of us forget
that unless we help them manage their health, fitness, and well-being many of our workers
can and will fall ill. Surveys of our workers show that they value these aspects of their work
more than just financial rewards. People want to perform to the best of their ability."
*source: Working well-IOSH https://www.iosh.co.uk/workingwell
At CavanaghKelly, we want to invest in our employees' health and we recognise that by planning and participating in health-related activities at work encourages social interaction and the development of a positive work community.
The 2018 Step Challenge is part of a wider suite of health and wellbeing initiatives taking place throughout the year.
Interested in finding out more? Contact: