New VAT rules are coming into force from 1st March 2021, rather than 1 October 2020.
Under the new rules, supplies of standard or reduced-rated building services between VAT-registered businesses in the supply chain will not be invoiced in the normal way. Under the reverse charge, a main contractor would account for the VAT on the services of any sub-contractor and the supplier does not invoice for VAT. The customer (main contractor) would then account for VAT on the net value of the supplier's invoice and at the same time deduct that VAT from the payment to the sub-contractor.
This is intended to ensure that VAT is correctly accounted for on supplies by sub-contractors.
The new reverse charge will apply to a wide range of services in the building trade, primarily those activities covered by the construction industry (CIS) payment rules.
Note: normal VAT invoices will continue to be issued to domestic customers.
It is important that any contractor or sub-contractor affected should plan ahead for the changes.
Our expert VAT and Tax team can assist contractors or sub-contractors in planning for these changes.
We have outlined below short guidance on how both contractors and sub-contractors should account for the new rules known as the domestic reverse charge:
Contractors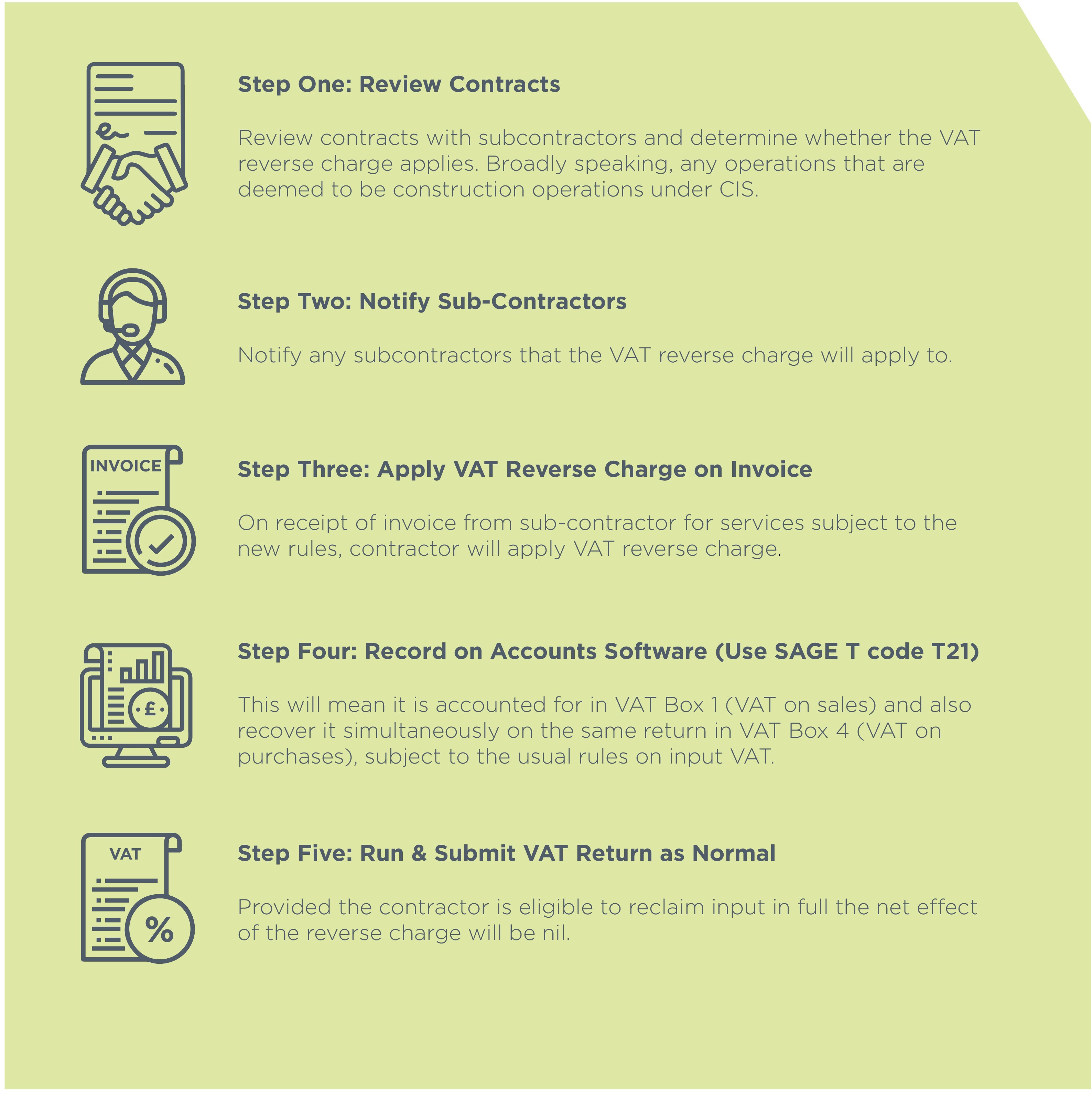 Sub-contractors
The following flowchart should help sub-contractors decide whether the VAT reverse charge will apply to them: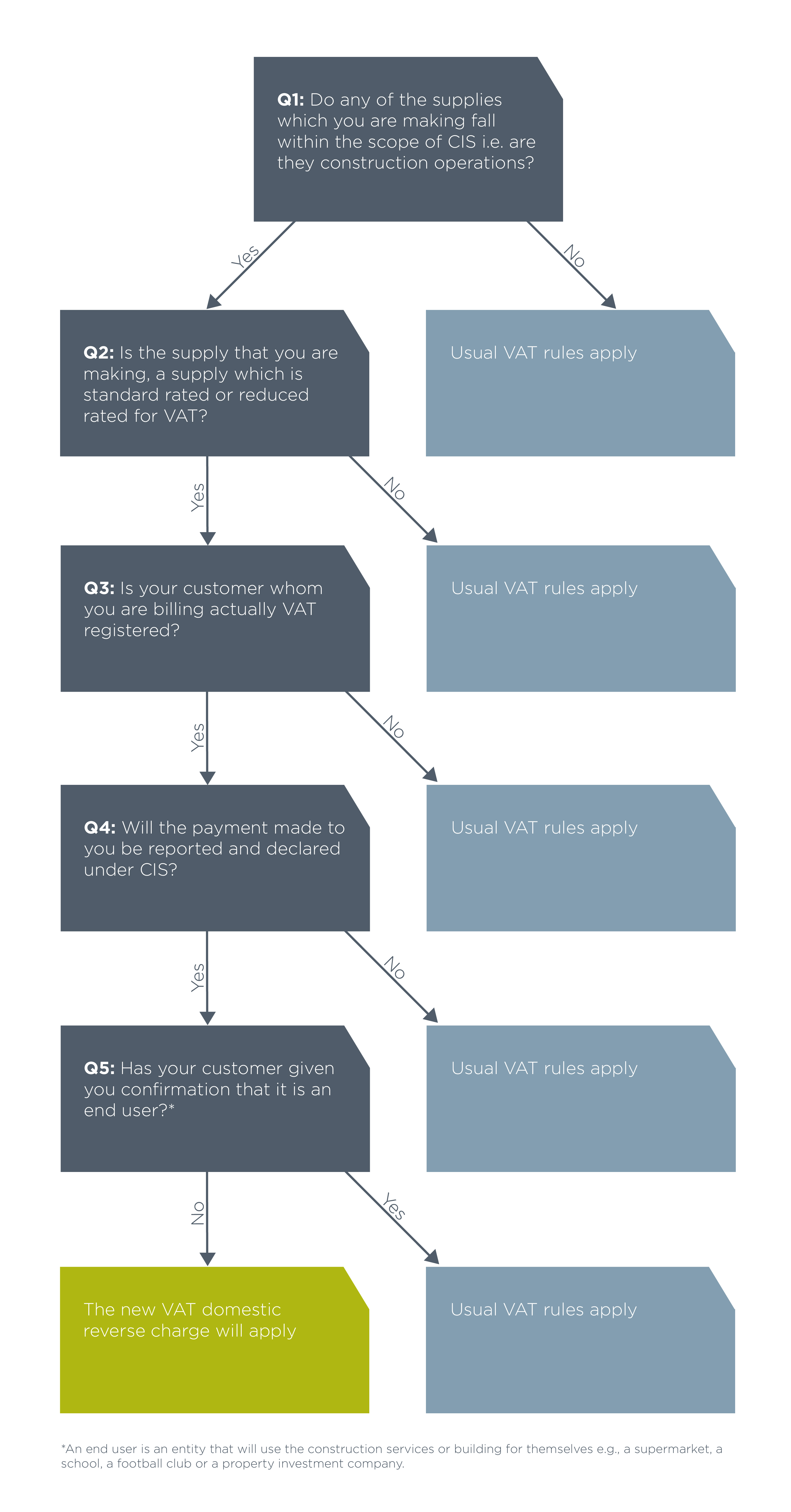 Interested in finding out more? Contact: