The new Chancellor, Rishi Sunak, delivered his first Budget on Wednesday 11th March, just 27 days into his new role, with the next Budget expected to take place in Autumn 2020. The Chancellor announced a £12b financial package to help ease the burden of COVID-19 (Coronavirus) and its temporary knock-on effect on the UK economy.
Although dominated by the Coronavirus, the Chancellor communicated a clear message that this was a budget for the whole of the UK, with a focus on investment in infrastructure and research to rebalance the economy. The news of an immediate reduction to the lifetime limit for Entrepreneur's relief will come as a major blow to many business owners, particularly those who are in the process of completing their transaction. Apart from this there were no other significant changes to the Capital Gains Tax or Inheritance Tax regimes.
For Northern Ireland, an extra £210m has been pledged to the Executive's Budget for 2020/21. The Government will provide funding for City and Growth Deals of £126m for Mid, South, and West and £36m for Causeway Coast and the Glens.
The following sections look at the main areas in more detail. Click on the headings below to read more.
A PDF version is available to download here.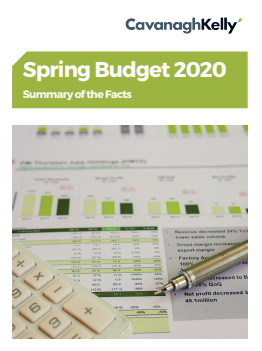 Rates and Allowances tables is available for download here.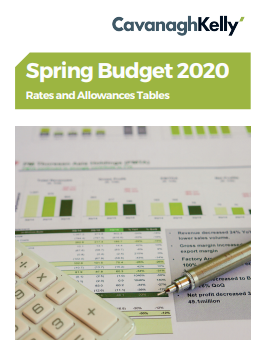 Interested in finding out more? Contact: