4 teams, across 3 locations 2 key motivations: better workplace well being AND being crowned the 1 winner (!)
Who will it be?

As part of our 2018 workplace and wellbeing programme, the CavanaghKelly Practice are currently taking part in a STEP Challenge.
Split into 4 teams across the offices, we are on a European tour this year and so far we've clocked up 3198 miles taking us through Dublin, London, Paris, Lisbon, Madrid, Andorra la Vella, Monte Carlo and at the last count we were approaching Rome and the Vatican City.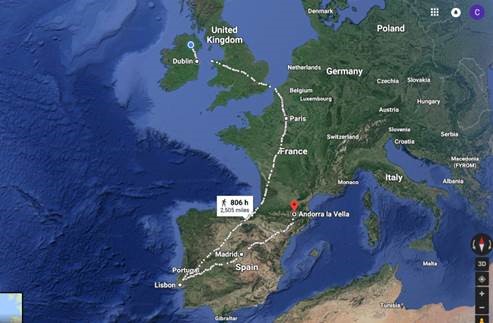 The STEP Challenge is part of the wider 2018 health and wellbeing programme, of which staff are being offered CH&S health checks, allergy testing, corporate massage and sleep consultancy on site.
Interested in finding out more? Contact: