The team at CavanaghKelly are delighted at winning the Managing Talent award at the 2018 Irish News and Workplace Awards.
Now in its 12th year, the Irish News Workplace and Employment Awards concluded yesterday evening with a black-tie awards dinner at Titanic Belfast.
With over 600 attending the event and 21 awards to distribute, it was a packed evening and thoroughly enjoyed by all attending.
Our team were delighted to be announced as winners for the 2018 Managing Talent category. Having previously won this award in 2016, it is great to be recognised for the ongoing commitment that CavanaghKelly has to continually working with and investing in it's people.
Initiatives and programmes developed and led by Christina Walsh (HR Manager) emphasise the importance and value the Practice places on its people.
-------------------------------------------------------------------------------------------------------------------------------------------------------------------------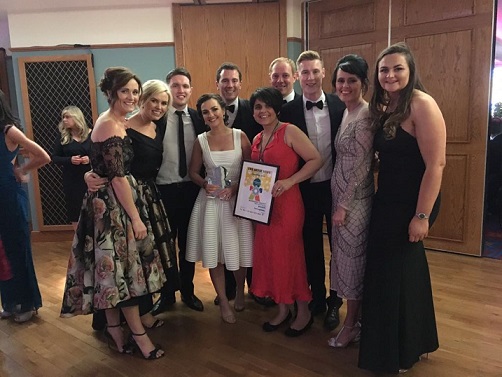 The CavanaghKelly Team was represented on the night by: (Pictured left - right)
Catherine Martin, Anna Devlin, Brendan O'Hea, Christina Walsh, James Cassidy, Neeta Cubitt, John McCamley, Donal Maneely, Claire Daly and Lianne Neill
Interested in finding out more? Contact: